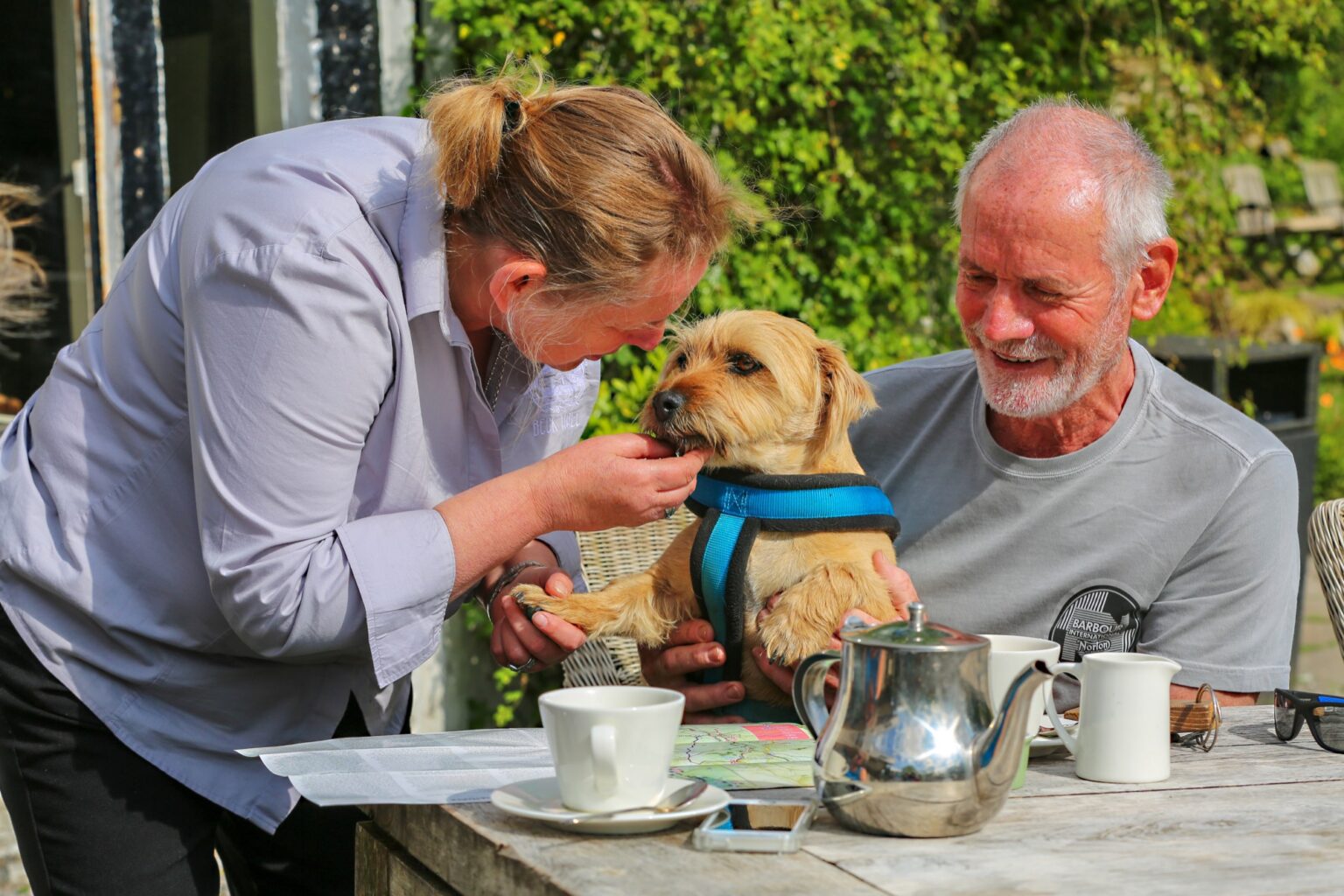 You and your dog at Beck Hall
Dogs stay free
Dogs welcome at breakfast, lunch and dinner
Dog-friendly bar and restaurant
Dog-friendly snug with open fire
Dog biscuits on tap
Amazing dog walks from our doorstep (Malham Cove just 10 minutes walk)
Award winning accomodation
All rooms can take dogs
All rooms close to exits
Up to three dogs welcome
Wherever you go, your dog can go
Extra towels / mats available
Doggy bin available
Rooms cleaned to exceptionally high standard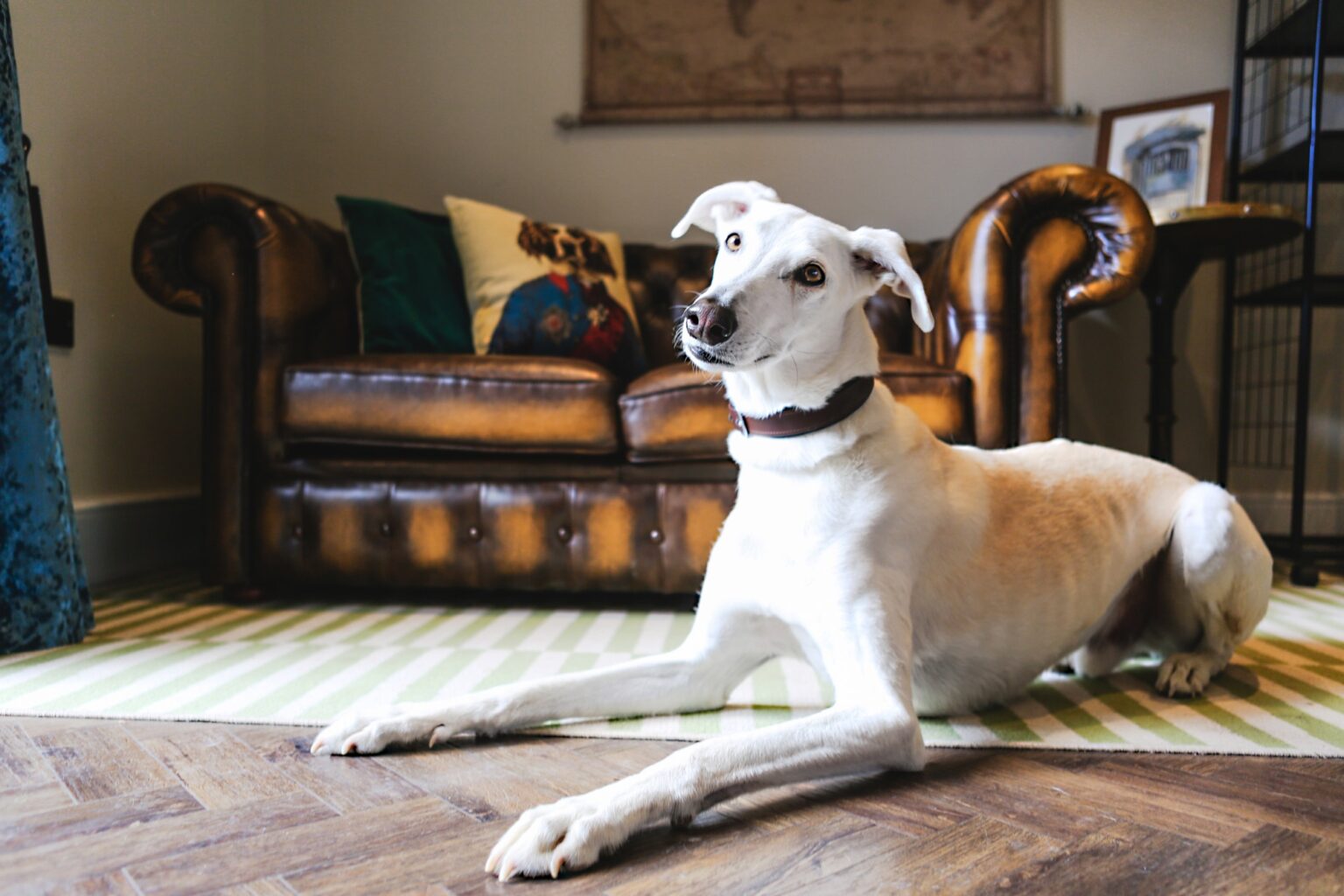 A note from two dog lovers...
We love to see wagging tails in the Yorkshire Dales, which is why we invite your four-legged friend to stay for free (whoopee!) at Beck Hall Malham.
As dog owners ourselves, we wanted to create a little hotel that is truly dog friendly, not just 'dog tolerant' as so many turn out to be.
This means that after exploring the beautiful countryside, you and your travelling companion can relax together in front of the fire in our Snug, sleep like a log with your dog beside you in your room and share a sausage at breakfast.
All of our rooms are cleaned to the highest standard, should you select the "pet-friendly" option when booking – as so many of our guests do – we'll simply do our best to allocate you a room that is close to an outside door for easy access to the stream-side garden.
We know there's no such thing as packing light when you have your woof in tow, should you em'bark' on your journey and realise you've forgotten a canine essential, don't worry, our Wookie will share his supplies.
Paws sincerely,
Andy, Louise & Wookie.